Epi-Watcher
The Epi-Watcher is a simple and safe product that registers epileptic seizures. It is an interactive system which creates a simple start setting. A big advantage is also that this alarm records all attacks and stores them up to twenty messages.
Wander detection

The Vahlkamp Wander guard is exclusively aimed at protecting Demented and mentally disordered patients.
Dementia is generally referred to as a lack of cognitive, emotional and social skills that lead to a deterioration of social and professional functions.
The antenna of the Wander Detection transmits a low-frequency signal. The moment the low-frequency signal is received by the transponder, it will send a high-frequency signal to the transmitting unit. The transmitting unit then activates the LED, the internal buzzer and a relay with potential free contact, which activates the external signaling.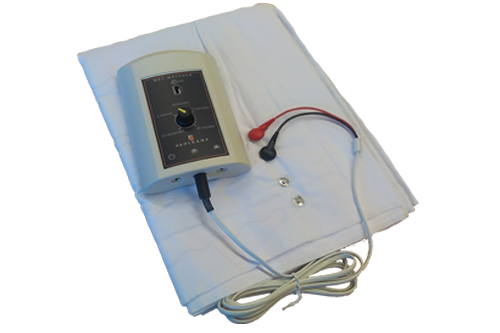 Wetwatcher
Incontinence is an increasing problem for the elderly and children in our society. The Wet Watcher detects large and small amounts of bodily fluid and reports this wirelessly via the call system to the care provider. It is also possible to combine a alarm or Bed Alarm for eg generating a pre-alarm for an epileptic seizure.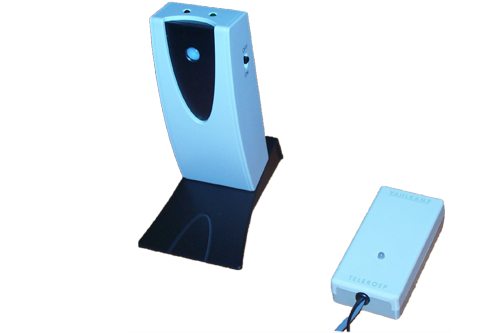 Multisense
Handy, easy and reliable. The Multisense infrared bed alarm guarantees a good night's rest for patients or residents. With this simple and quick to install bed alarm you immediately have a complete and safe instrument to create a safe environment. A safe eye is kept and a good night's sleep.
Bed Alarm
The Bed Alarm ensures a good night's sleep with a sense of security. The product has been developed by Vahlkamp to be able to keep an extra eye on patients who cannot leave their beds without help. This alarm is particularly user-friendly and reliable.
Unrest detector

The unrest detector signals troubled sounds such as screaming, shouting and reports this on the (existing) calling system. This way you can see from which room or space the message originates. The alarm is wireless, with receiver, and battery powered with an NO / NC output to activate nurse call system, telephone system, alarm lights, bell, etc. Often it finds its application in Psychiatry and disabled care but also in psychogeriatrics.
Table alarm

The table alarm are useful aids for people who can no longer handle buttons, like people with handfunction problems. This alarm systems is completely wireless. The alarm signal is transmitted via a transmitter to the calling system (max. Distance 15m).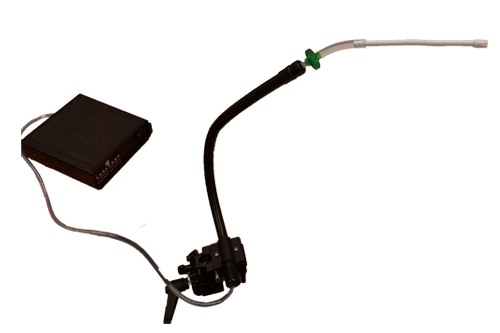 Blowpipe

The blowpipe is suitable for people with paraplegia totally, partly or for disabled people.
The most safe and comfortable product is the wireless blowpipe with suction and blow activation.
This blowpipe is designed for activating the rescuer by sucking or blowing. The blowpipe can easily be linked to any calling system.
And it can be easily attached by the clamp to a bed.
Cheek switch

For patients with paraplegia totally, partly or for disabled people, Vahlkamp has a flexible tube in its package with cheek switch. The mounting system is super handy and consists of a Super Clamp for mounting on a table, chair, bed or on almost any other surface.
The flexible cheek switch is both wired and wireless and connects easily to the calling system.
Request products
Our customers often want to search for themselves, try them out, make choices and therefore convince themselves. With some products it has already become normal to try out before buying e.g. test drive by car. Lot of electronic aplliances businesses give a guarantee on the free use of the product for 1 month.